What is a Seller's Diclosure Form?
Before a seller can actually list a property they will need to fill out a form disclosing any important information about the property. The reasoning and some discriptions are below: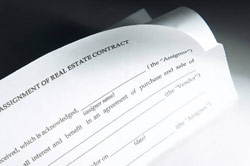 Because this is a form only filled out by the owner of the property it is in the sellers best interest to be as honest as possible. Anything discovered after the sale that could have been prevented or known about can be subject to a lawsuit. Disclosing all the known information up front can save sellers much hassle in the future even though they may reveal something they are not too comfortable with.
 Since inspections are standard anything a seller omits can likely become apparant to the buyer when they have an inspection. Buyers can, and do, use inspections as an excuse to back out of a deal, even if the inspection does not bring up any major concerns. It is in the seller's best interest to establish trust and credibility with buyers by filling out the disclosure form as accurately as they.
Certain items a sellers disclosure form may ask is if there have been any water leaks or fire damage to the home. There are explaination sections if the seller has completed any repairs and documents proving this are even more important. There are usually boxes to check whether the damage is a yes, no or don't know.
Many owners that rent their homes must put "don't knows" on a lot of the issues simply because they don't live there full time. This is where an inspection is even more important for buyers. No matter what an inspection may find, the buyer always has the right to ask the seller to repair, replace or reduce costs to pay for the damage. The seller may not even be fully aware of any damages until an inspection is done.
Depending on the state, some disclosures ask if there has been any paranormal activity or deaths in the home. This can either turn off buyers, or peak some buyers interest that are into that! But call us up anytime to discuss what your options are as a buyer and a seller of all Great Falls homes and property. We can help you through whichever side you are on and get you out or into the right home.
---
Useful sites:   google.com,  Bakken Oil Boom, Mineral Rights, Montana Real Estate Investments