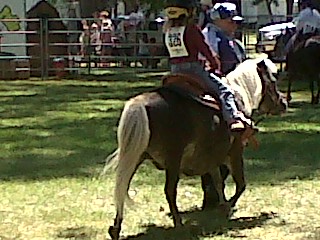 Hire a buyer's agent...

We help people buy houses.
We have done this a lot and we are really good at it.
People hire us because like brain surgery, sometimes it helps to have someone who knows what they are doing help you.

A Buyer's Agent works for you and gets paid by cooperation in the Multiple Listing Service (MLS) by the listing agent. It doesn't cost you any money out of pocket.

Here are some tips:
If you're a first-time buyer you can find more information here.
For more housing resources and programs.
Before you shop:
Be a smart consumer. Learn the financing basics.
Conventional Loans require 20% down
FHA Loans require 3.5% down (there is assistance from MBOH and Neighborworks to help with down payment money if you have good credit and qualify)
VA Loans only require you have $500. 00 of your own money (that is commonly the earnest money amount when you write the offer)
HUD.gov approved broker for government foreclosed homes in Montana, which can be eligible for 203K financing (fixer upper/renovation financing)
Become educated about home loans.

contact at least 3 lenders to compare

interest rate quotes, various loan types and good faith estimates for how much your closing costs will be.

"Also, never ever pay upfront to get a loan. Internet lenders are famous for charging buyers an up front fee to process their loan. This is NOT acceptable and I personally consider it predatory lending. Use local lenders, ask around and learn as much as you can about lenders and loans." - Kelly Parks, broker/owner.
Get pre-approved. This is important for two reasons:
1- You will know how much money you can actually spend or afford for a new home.
2- Your agent should include an approval letter from your lender with any offer you write. This lets the sellers know you are serious, and can afford to buy their home. This can make a big difference in a multiple offer situation (where other buyers are making offers on the same home)
Know what you want. Write a wish list or itemize items that you know you want in your new home.
Keep your debt load to a minimum. Do not buy anything until your home loan is closed and you are moving into your new home. Lenders pull credit reports just before you sign your closing document and if they see inquiries from credit card companies, auto loans etc.. you may be denied your loan and this will cancel your home purchase.

Be prepared to view new properties quickly. In Great Falls, homes that are priced right sell very quickly - usually with in the week.

Have instant access to your agent. Being able to speak with your agent when you need him/her is super important.

Before you buy:
Submit a strong competitive offer. Don't play games when you write a buy/sell.

Include a good earnest money deposit. Sometimes offers are accepted based on the amount of the deposit. Earnest money is a good faith deposit on your new home. It shows the seller you are serious.

Try to minimize the number of contingencies. But...never, ever waive your right to a home inspection. This is a very important part of purchasing your new home. Home inspections cost around $300. and are well worth every cent.
Scoping sewer lines in older homes that do not have PVC lines running from the house to the city main, is of great importance. Having to replace sewer lines costs about $15,000 + and it is better to pay the $275 sewer scoping fee to see the sewer line condition than not.
Hire an inspector and Scope sewer line. A professional home inspector will make sure the house you have chosen will be satisfactory to you. Don't do this yourself, I did bad, bad move.

Check restrictive covenants. . Read any restrictive covenants and make sure they fit your lifestyle of what you can and cannot do to or at the property.
Make sure you know what stays or goes.
Your buy/sell agreement should be very specific about which items (appliances, shelving, window coverings etc) are included in the sale.

Get agreements in writing. In real estate, if it is not in writing it doesn't exist.

Great Falls Realty serving all Great Falls Montana Real Estate in and around Cascade County including Malmstrom Air Force Base & HUD.gov homes.
Kelly Parks - cell: 406-788-6826 (broker/owner)

Russ Eustance - cell: 406-788-3363 (residential expert)

Larry Hannah - cell: 406-788-1250 (ranch expert)
---